3 Must Have Camping Essentials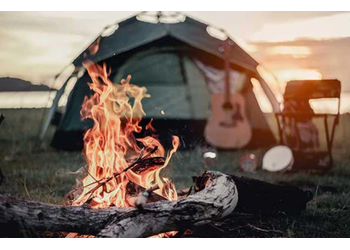 By Water Front 04 May 2022
A weekend camping trip can be an amazing adventure or a real-life nightmare. Usually what makes or breaks your trip is what you pack (or what you forget to bring along with you). Taking all the essential camping gear with you can be what determines if you will have a restful holiday or put your gear up for sale on your return. Whether you are a camping guru or a first-timer, the essentials remain the same for all campers.
At Wildtrak we are committed to making your trips into the great outdoors as comfortable and enjoyable as possible. That is why we have a fully stocked catalogue of camping gear where you can get all your camping essentials. We have a list of essentials below for you.
1. A Tent
This is an absolute must-have. Even if you enjoy sleeping under the wide open sky, you need to carry a tent with you in case there is an emergency and you need shelter. Some people have been unfortunate to have rain in the middle of the night when they did not bring a tent with them. At Wildtrak we have strong and durable tents that will provide you with the perfect cover from strong winds, heavy rain and other bad weather.
Along with a tent, you will need some additional rope and tent pegs. It is always recommended to take a variety of tent pegs suitable for varying ground types such as sand or hard surface, conditions can change and you need to be ready.
2. A sleeping bag
Sleeping on a bed of leaves sounds like it is lots of fun but when the sun goes down it will not be warm. Temperatures can drop substantially at night and insects can be very active. A good sleeping bag will keep you warm and the insects out. Taking the risk of going camping without a sleeping bag is risking not enjoying your night's sleep at best and bad exposure at worst.
If you are planning to take kids with you on that trip, a sleeping bag suitable for their size is recommended.
3. A First aid kit
Most people feel like this is not a necessity but if you or one of your companions receives an injury, a first aid kit will come in handy while you are preparing to pack up and visit the hospital or just treat at the campsite. A first aid kit must have bandages, bandaids, antiseptic, scissors, adhesive tape, gauze, sunscreen, some soap, disposable gloves, insect repellent, tweezers and a pair of scissors. It is recommended to also purchase additional burns dressings for your first aid kit if they do not come initially especially if camping with fire.