Top Reasons Why You Should Go Camping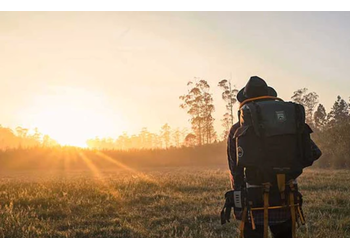 By Water Front 04 May 2022
Autumn may bring crisp mornings and cooler evenings but the ability to sit around a campfire along with the lure of enjoying the fresh breeze while admiring the rising sun are just a few of the pleasures that you can enjoy. At Wildtrak we are committed to making your trips to the great outdoors as comfortable and enjoyable as possible. That is why we have a fully stocked catalogue of camping gear where you can get all your camping essentials.
Below are some reasons why your next trip should be a camping trip.
1. You can immerse yourself in nature
Most people like to camp in the open bush, Pastoral Stations or National Parks. Camping in these places allows you to immerse yourself in nature and you will be as close as can be to some of the most beautiful scenery on earth.
2. You can unplug and recharge
A lot of camping grounds do not have Wi-Fi or cell signal and this gives you the chance to leave all your tech gadgets behind so that you fully enjoy the company of your family and friends. Our phones are a great way to keep connected with the world but in times when you need a break, head for the great outdoors and recharge.
3. Food tastes way better
Camping cuisine is a class of food that stands apart from the rest. BBQs, damper, corn on the cob, camp oven one-pot meals and toasted marshmallows are just a few of the delectable treats that you can savour. Grilled food and food that has been cooked over an open flame have a unique smoky flavour that home-cooked meals cannot mimic.
4. Camping is very affordable
If you are strapped for cash but still want to treat your family to a vacation, camping is very affordable. At Wildtrak we have budget-friendly camping gear for the whole family. Caravan Parks may charge a bit more than National Parks or Pastoral Stations, so do your research and you can get a neat camping ground at a great price.
5. You get to make new memories
Life can be broken down into the most memorable times that you have had. Camping is a chance for you to make the best memories. Share stories over the campfire, sing with those closest to you and take a swim in the ocean, rivers or watering holes. The memories that you will make will be cherished for a very long time to come and you will always have stories to tell about your time in the great outdoors.