Top Tips For Planning A Camping Trip During Winter Months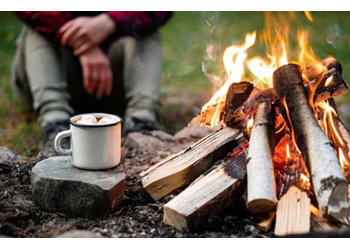 By Water Front 02 Jun 2022
People love camping because it can be a truly cathartic experience. Getting the opportunity to step out of the hustle and bustle of busy inner-city life, and step into the beautiful outdoors where one can simply shed all their worries and commune with nature, is a very nurturing experience. This, complemented by the laughs and fun stories shared amongst friends around a campfire, makes for a great weekend trip.
Be that as it may, though these experiences are almost guaranteed no matter what time of year you decide to go out and enjoy a weekend in the bush, planning a camping trip during winter can make some people nervous. Taking hikes, going swimming, sitting around a campfire, and telling scary stories; all sound quite fun when the weather is nice and warm. However, some people think that they may not be as exciting when it's a little bit chilly.
The truth is that you can have just as much fun when camping during winter, as you can during the summer months. From taking in the unique wintergreen landscape of the forests and trails in the south at this time of year to basking in the wonder of the crisp cool nights in the north and stargazing, there are so many fun activities that you'll only get to experience during the colder season.
But in order to enjoy them, it's important to adequately plan, pack and prepare for a winter camping trip. Read on to find out our top tips for winter camping preparations.
Tips for Packing The Right Camping Essentials and Accessories
Before you can take off for your weekend in the wilds, it is very important to make sure that all the right camping essentials have been purchased and packed. Below, we are going to list a couple of these essentials and show you how invaluable they can be when it gets chilly.
Ground Mats: Packing additional ground cover is essential if you'd like to protect yourself from the cold coming up from the ground. If you're looking for a premium quality mat that's perfect for keeping you nice and toasty in the bush, and that will fit snuggly under your sleeping bag, try our Self-Inflating Camp Mat.
Also, you may find floor mats such as our Annex Floor Matting or our Ultramesh Ground Cover to be extremely effective solutions when it comes to maintaining dry and level surfaces underfoot. These mats will fit underneath your tent and keep the ground warm; in addition to this, they'll allow you to keep your tent's floor dry even when the bush area outside is damp from winter rains.
Blankets: We'd also advise you to take additional blankets, whether to use in the tent at bedtime or to simply wrap around your lap whilst sitting outside under the stars.
Warm Accessories: Pack thermal underwear and a good beanie if you'd like to remain warm and comfortable. Uggs/sheepskin boots are also a nice comfort when sitting out at night.
Footwear: Take spare shoes and plenty of warm socks, and don't be afraid to pack them in abundance. Back-ups are essential if the weather turns wet and it becomes hard to dry clothing and footwear.
Sleeping Bags: Ensure you have the correct temperature-rated sleeping bag. For this, you can ask your local camp store for advice on where to get one. On the flip side, you have the option to purchase one of our industry-leading winter sleeping bags. Try our Frankland Hooded Jumbo Sleeping Bag that's temperature rated for -2 to -7 degrees, or our Frankland Hooded Double Sleeping Bag that comes with extra padding. These will be sure to keep you warm and snug, even if you decide to sleep under the stars while enjoying that stunning winter night sky.
Tips for Camping During Winter
Next up, we're going to talk about a couple of things that you can do to take your winter camping trip to the next level and make it that much more comfortable.
Before getting dressed in the morning, bring your clothes into bed with you to warm them up. This will help you prevent having to put on cold clothing, which can be quite uncomfortable. Extra towels are a great idea for wiping down condensation in the morning. They can also be useful when it comes to keeping the interior of the tent clean and dry if the weather outside is wet. It is also a great idea in wet weather to have some kind of vestibule/shelter at the front of the tent so shoes can be removed before entering.
A great luxury is hand warmers. Available at most camp stores, these are great little sachets that fit into your gloves and pockets to keep your hands toasty when out and about.
Next, you may want to consider bringing a camp heater. For this, there are plenty of on-the-market camp heaters available; you should just make sure that you have the correct ventilation within your tent/camper and that you've read the instructions prior to use. Never leave any heating device unattended in the tent or go to sleep with it left on. And last but not least, if you are camping where there is the option to have a campfire, it's important to make sure you take your own wood and kindling. This will keep you from tearing up the bush just so that you can make your campfire.